The Advent calendar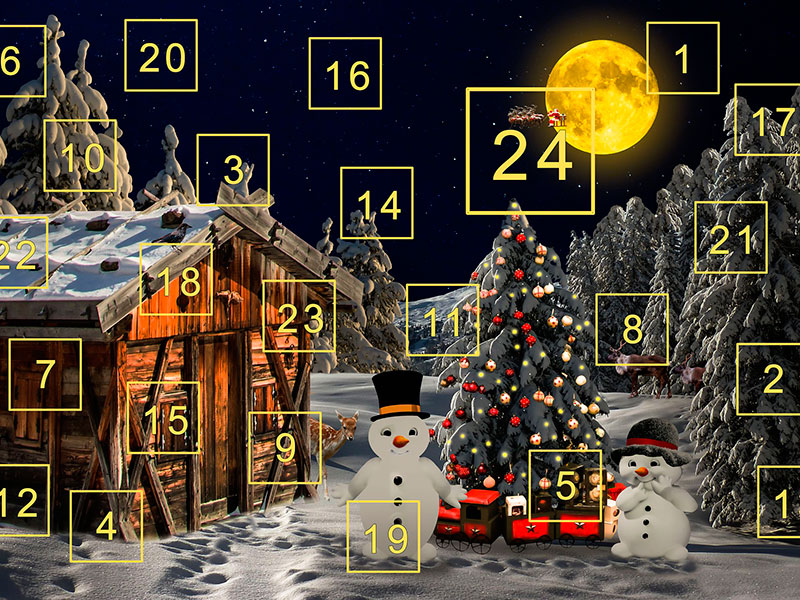 When Christmas is coming one of the typical things that is usually done is to buy or make an Advent calendar, normally with chocolates inside each window, to start counting the days remaining until December 25.
Advent is a four-week period (beginning November 30) for converts to Christianity to prepare for baptism. Today Advent, which means "arrival", reminds us that Christmas is coming and therefore the arrival of Jesus in the world.
It turns out that the tradition of having an Advent calendar dates back to the 19th century, when German Protestants marked the doors with chalk to indicate the days remaining till Christmas. In addition, they lit four candles, one each Sunday.
But it so happens that having a calendar with little doors that open where you find a chocolate bar inside, has its origin in the love of a mother for her child. That boy was Gerhard Lang, who years later worked for the "Stuttgarter Zeitung" newspaper, where the first Advent calendar would be published.
Gerhard's mother apparently wanted the wait for Christmas to be easier for her son, and she baked cookies typical of Swabia, a region of southwestern Germany, called "wibeles" made with egg whites, icing sugar, flour and vanilla sugar. She put 24 of these biscuits in a box and each day little Gerhard ate one.
However, the first calendar that was printed didn't have chocolates or sweets, this did not happen until 1958. At first, the calendar was made up of two sheets of cardboard, with 24 boxes on it and on the boxes were written poems composed by Lang and on the other there were 24 images that had to be cut out and stuck in the boxes.
Since then, every year different calendars have been sold varying in design and content arriving at those we have today.
It is worth saying that creativity, when it comes to making the calendar, never fails to be surprising, they can be in the shape of a Christmas tree, fabric bags, with wicker baskets, paper envelopes, with cards ... With imagination, beautiful and original calendars can appear, but it is essential that they carry a chocolate bar or a gift.
If you have a great deal of money you can buy the calendar that the famous jeweller Tiffany has, in which each box contains a different jewel, but hurry to order because there are only four for sale.
If you want to see the biggest calendar in the world, then book plane tickets to go to Germany, specifically to the city of Gengenbach. The façade of the Town Hall serves as a calendar. Every day there are musical performances and when it's six o'clock in the afternoon, the music stops ans all the lights go out except the one in the window that symbolizes the day of the calendar that is to be opened. People gather and wait enthusiastically for the surprise that will come out of the window, which is usually an image or drawing made by a well known artist.
What we can confirm is that the Advent calendar has now become another tradition brought to us by the Christmas holidays and that it sweetly accompanies us all the way to Christmas day.