St. George. A legend that became a tradition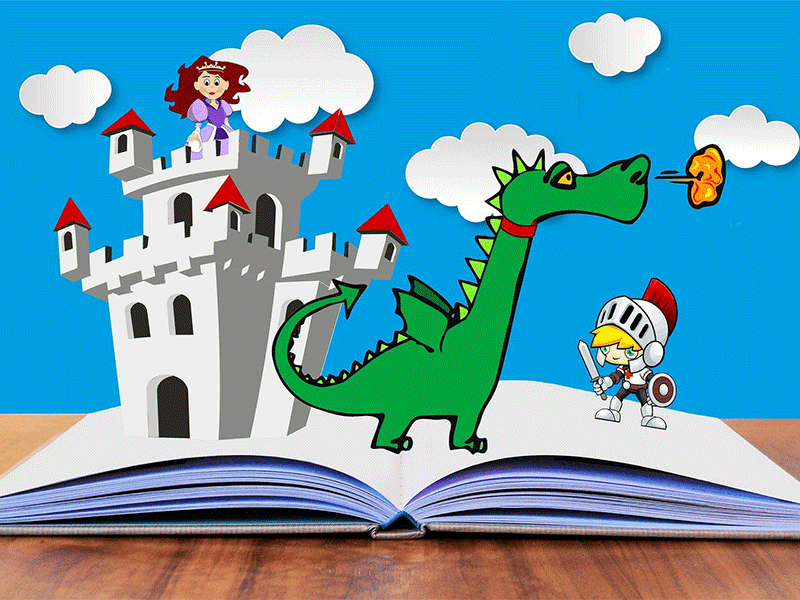 April 23rd is the World Book Day, a day aimed at promoting reading and enjoying the magic that books bring us.
Every year, UNESCO names a city as the World Book Capital in recognition of all those activities that have been organised to encourage reading and promote the dissemination of books.
This year, Kuala Lumpur was the capital chosen for its focus on inclusive education, the development of a knowledge-based society and making reading accessible to all sectors of the city's population.
But apart from this international celebration, there is another one, perhaps a little more romantic but with a traditional character that takes place in a small country, Catalonia.
April 23 is Saint George's Day, he is the patron saint of Catalonia among other countries in the world. Apart from this, April 23 is also celebrated as Lovers Day in Catalonia because of the legend that surrounds this Saint.
In the streets and squares of towns and cities in Catalonia, there are stalls set up to sell books and roses and there is a festive and cheerful atmosphere. Traditionally, the boy gives a rose to his beloved as a sign of love and the girl, in return, gives a book to her loved one. Today, however, roses are also given to mothers, sisters, co-workers..., and books are sometimes bought for ourselves or our children...
The legend of Sant Jordi.
Although it seems that this saint was known at the time of the Roman Empire, and whose story is related to religious issues, the legend on which this tradition of the rose is based is as follows:
It seems that many, many years ago there was a fierce dragon that held the inhabitants of a city in fear. It was a fearsome dragon that ate everything in its path, and although many intrepid and brave knights had dared to confront and kill the mighty dragon, none had succeeded in such an arduous mission.
The king of the city, in an attempt to calm the dragon, called all the people together to find a solution. It was determined that two sheep would be offered each day so that the dragon would satisfy its hunger and not attack the population. However, after a few weeks there were no more sheep left, so other animals such as horses or oxen had to be offered to the dragon.
There came a time when there were no animals left and it was decided that each day a person would be given to the dragon, and that person would be chosen by lot. But it so happened that one day, the person chosen to be given to the dragon was the princess. Although all the inhabitants were sad because they worshipped their princess, it seemed she had met her destiny, so, dressed in white, she went to the cave where the dragon lived. To her great surprise, suddenly a handsome knight appeared on his white horse ready to kill the dragon.
The princess begged him not to fight the dragon, which would mean certain death, but the brave knight wielded his sword and went to confront the dragon. The fight was long and fierce, but in the end, the knight managed to win and kill the dragon by plunging his sword into its heart.
On the very spot where the dragon died and its blood touched the ground, a rose bush sprang up with the most beautiful red roses that anyone had ever seen. Saint George took the most beautiful rose of all and gave it to the princess as a symbol of love.
From that day onwards, every 23rd April in Catalonia, men have given a rose to their loved ones as a token of their love.
This year, due to the coronavirus pandemic, it will not be possible to celebrate Saint George's Day on 23 April, however we will not overlook this tradition, it will be celebrated on 23 July. Let's hope that by this date we will be able to go out without too many restrictions.