Traditions that we celebrate for Christmas.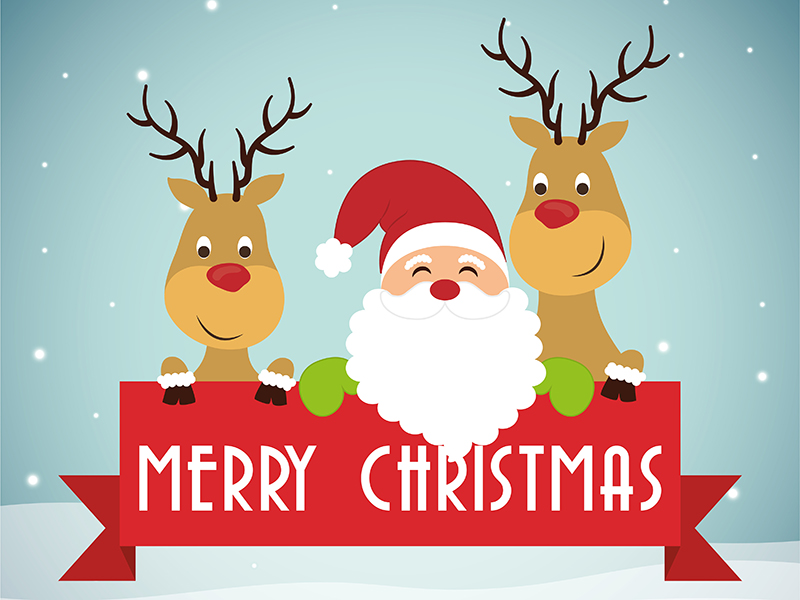 The time of year is approaching when a special magic is created, not only among children, but also among adults.
We look forward to the Christmas lights coming on and when we walk through the streets lit up with Christmas motifs and see the decorated shops, we get a special feeling that is not usually present the rest of the year.
All of us, to some extent, tend to carry out certain actions that over the years have become traditions and are now part of our Christmas routines.
Although certain traditions depend a little on where you live, there are others that take place in most parts of the world. Let's look at some of them.
1. The Advent calendar.
This calendar is used to start the countdown, i.e. to find out how many days are left until the long-awaited Christmas Day. Although the Advent calendar originally began on the first Sunday of Advent, which could be between November 27 and December 3, today it begins on the 1st of December.
Apart from the typical calendars that contain a chocolate bar for each day, there is a wide variety of calendars, each one more original than the last, which are the result of each person's creativity. In many cases, creating the calendar becomes an activity that is shared with our children.
2. The Christmas Tree
Another of the most deeply-rooted traditions is that of putting up a Christmas tree and decorating it with the typical Christmas balls, tinsel and lights and crowning it with the Christmas star.
Choosing the perfect tree is not easy and we have to spend time looking at the different options according to our tastes and the place where it will be placed. There are all types and sizes, natural firs, artificial firs, some use tree branches; others are more original and are made with other objects placed in such a way that they look like a Christmas tree.
3. Christmas Cards
Although it is less and less popular to wish a Merry Christmas to our loved ones by posting a Christmas card, some people still do it. However, nowadays, due to new technologies, it's more common to send a photo through our mobile phones.
No matter how we do it, the important thing is to think about those people we have close by and especially about those who are far away and who may not be able to be with us at this time of year and wish them well and let them know that they are in our thoughts.
4. Christmas shopping
It is clear that for years now Christmas has focused on consumption, on giving gifts that often, in the case of adults, end up being things that are eventually ignored in some drawer. It is true that it is increasingly difficult to find gifts that really surprise the receiver or that are useful, perhaps because people who have a certain economic stability can acquire what they need at any time of the year.
Even so, we have to admit that getting up on Christmas Day and seeing the presents arranged under the tree, makes us all happy, both children and adults.
5. Eating
When Christmas comes, it seems that we have to eat until we burst. People tend to overcook, there is a display of culinary delights, either traditional or innovative, which will vary depending on the country, and typical sweets of this season are eaten. In fact, one of the things we enjoy most at this time is sharing dinner or lunch with our families and having a good after-lunch conversation, which in many cases lasts until the evening.
6. Watch Christmas films
Christmas wouldn't be the same without being able to enjoy one or more Christmas films sitting on the sofa, wrapped in a blanket and perhaps wearing a pair of pyjamas with Christmas motifs, while snacking on some popcorn or some sweets left over from the Christmas meal. We can choose from classics such as Charles Dickens' "Christmas Carol" or the latest romantic comedies that take place at Christmas.
7. Carol singing
In many places around the world, carols are sung in the streets or in various places such as churches or other buildings and this helps to create a Christmas atmosphere. Some people also sing at home, with family or friends after Christmas lunch or dinner, which makes the evening even more Christmassy.
Music on these dates takes on great importance, whether in the form of concerts performed by orchestras or by choirs.
8. Visiting a Christmas market
In many countries, Christmas markets and fairs are held in the days leading up to Christmas, at which you can buy mainly Christmas decorations and lights, but there are also stalls selling food and especially hot drinks typical of this time of year. This is welcome, as it is usually cold and when you have been visiting one of these markets for some time, it is best to drink a good hot chocolate or other beverages that comfort our bodies.
9. Secret Santa
Another of the traditions that are given at Christmas is that of the Secret Santa. Normally this tradition takes place in the workplace, among friends, among groups of people who coincide for different reasons such as the cooking class or schoolmates, or the players of a football club... It basically consists of buying a present for someone without the other person knowing who is doing it.
Usually, there is a maximum amount of money to be spent and sometimes, people choose to make the gifts themselves, which adds value to the gift.
10. Santa Claus, the Three Wise Men...
We could not talk about Christmas without one of the star characters, Santa Claus, or in other words, Father Christmas. He is that character who brings presents to all the children in the world on his reindeer-drawn sleigh and who is dressed in his unmistakable red suit. Although Father Christmas is present in most countries, in Spain it is the Three Wise Men from the Far East who bring the presents: Melchior, Gaspar and Balthazar. They arrive on 5 January on their camels and leave the presents in the houses to be opened the next morning. If you want to know more about Santa Claus and the Three Kings, you can read this article.
Surely there are many other traditions that are given at Christmas that depend on each country. However, there is one thing common to all parts of the world and that is to celebrate this holiday with our loved ones. Getting together around a table and sharing a good meal, giving each other presents and being moved by the excitement of the little ones is priceless.
Obviously we can meet on any other day, but surely it is not the same as doing so during this time of year when there is a special magical atmosphere that makes us feel different.
Let's not forget all those for whom Christmas will not bring gifts or even have food on their plates or a decent roof over their heads. Merry Christmas.