Shall we talk about money in English?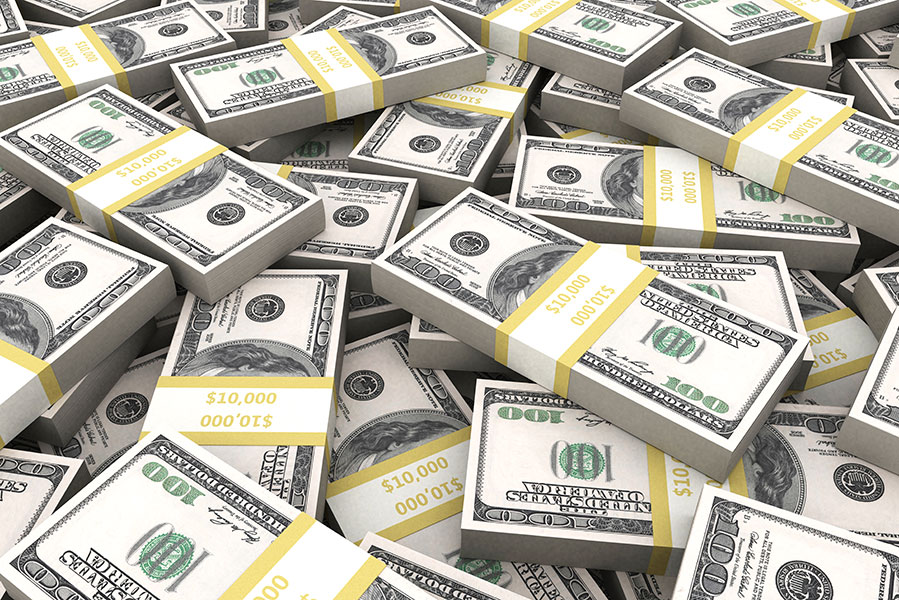 We may find ourselves in a situation where we have to talk about money issues in English and so, if we want to speak like a native, it is advisable to know some expressions and verbs related to this subject, to understand what they are talking about and to be able to hold a conversation as fluently as possible.
In order for you to have some sample vocabulary you can use, take a look at this conversation between two friends in a pub.
- It's getting harder and harder to make ends meet. Having to get by on a low salary means you have to tighten your belt.
- You're telling me! The month isn't over yet and I'm skint / hard up already. I only have a fiver in my pocket.
- Oh, come on! You earn more than me and also you live with your parents, who are rolling in it / filthy rich.
- Yeah, but they're stingy, they're tight-fisted and they think I fritter away my money on things I don't need.
- Maybe they're right. You bought a new mobile the other day and said it had cost a bomb / arm and a leg.
- That's right. I splashed out half of my salary to pay for it, but it's awesome. I had to buy it.
- So you didn't pay it in installments, but you paid it in a lump sum.
- Exactly. That's why I'm broke. In fact, when we leave I've got to go to the cash machine / hole-in-the-wall to take some money out / withdraw some money.
- Oh, sure. By the way, do you know I'm going to Italy in June? I've been putting some money aside for months so I can pay for it.
- Well, if you need money, I can lend you as much as you need and you'll pay me back when you are able to.
- You're saying you don't have any money!
- Well, when I get paid at the end of the month.
- No need, thank you.
- I have some news for you. I'm getting married in August. My parents have pushed the boat out for the wedding.
- Congratulations! That's some news! I'll have to dip into my savings to come to your wedding.
- Nonsense. Wow, time flies. I have a meeting in half an hour. Shall we go?
- Oh, sure. Let's go and pay.
- I'll pick up the tab. Oh, I haven't got enough money. Do you have a ten-pound note / a tenner?
- Oh, sure. "I thought it was strange that he was paying the bill. Well, I'll have to fork out / cough up 10 pounds.
We have given you some examples of vocabulary and expressions you can use to talk about money. If you know any other words or phrases related to this topic, put them in the comments. We leave you with a last sentence: "Money doesn't grow on trees".