Shall we talk about football?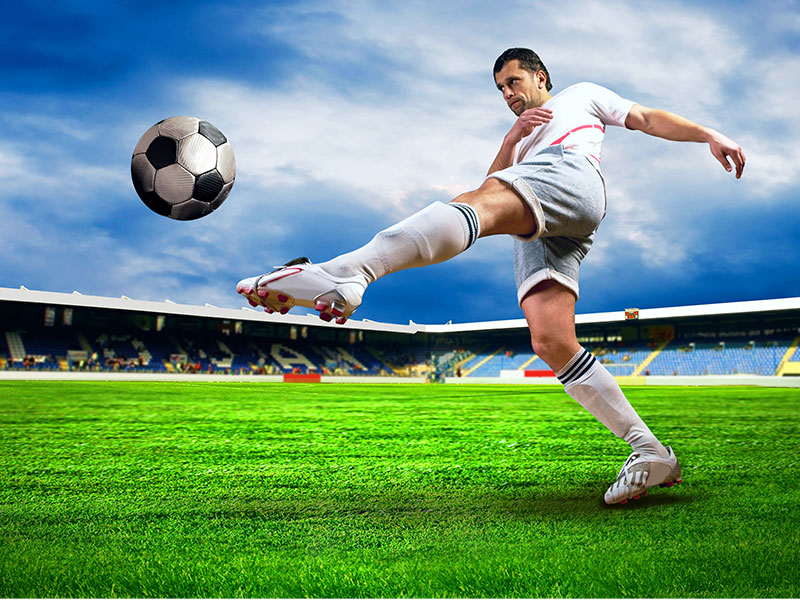 We all know that football is one of the most popular sports in existence and on many occasions this topic is discussed, so it wouldn't do any harm to learn some vocabulary just in case.
A football match is played on a football pitch or in a stadium with a goal on either side of the pitch. The players must score goals in the opponent's goal. Each team is made up of eleven players, including the goalkeeper, a captain/skipper, the forwards/attackers, the defenders and the midfielders. let's not forget a very important person, the coach/manager.
The referee and the linesmen make sure that the players follow the rules, in other words, that they do not commit a foul. If the foul is not very serious they are shown a yellow card but if the foul is very serious they are shown a red card, which leads to a sending-off.
After the first half of the match you get to the half time, then comes the second half and then the referee whistles for full time. Sometimes a match ends without a winner and you have to go into extra time, and sometimes a few minutes are also added to the end of each half, what we call injury time. It can also happen that a match has to be won in a penalty shoot-out.
Useful vocabulary:
| | | |
| --- | --- | --- |
| The final score | | A free kick |
| An own goal | | A throw-in |
| A draw/to draw | | A header |
| To knock out a team | | A pass |
| Victory | | Offside |
| Supporter | | Give the ball away |
| Defeat | | Time out |
Phrases that can be used to comment on the match:
1. The other team scored a goal because the goalkeeper made a howler.
2. Which team do you support?
3. The goalkeeper has just pulled off an amazing save.
4. Bad day at the office for the French, who lost 4 - 1.
5. No way was that a foul! He clearly took a dive.
6. The match is about to kick off!
7. What was the score? Nil nil.
8. That was blatant handball!
9. How could he miss that?
10. The ref disallowed us a goal, and what's more, he ignored a penalty!
There are many expressions and vocabulary related to football, so if you know any interesting words or expressions don't hesitate to put them in the comments.