Why learn English by reading?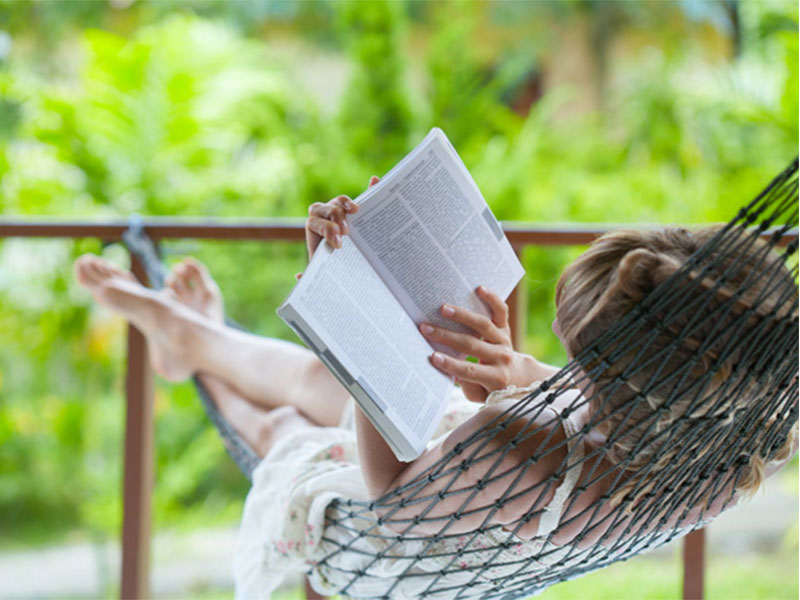 Learning a new language is like embarking on a journey in which the destination is clear, but the route will be full of surprises.
We may have to take different means of transport, because at some point along the way we will see that the one we were using is not good enough to get to the next point.
There will be times when we will move forward very quickly and times when it will seem that we are not moving at all.
In our suitcase we will have to put certain resources at the beginning, but we will possibly have to add others that, in addition to the ones we already have, will help us in our aim to reach our goal.
When we start this journey, the suitcase will be empty or almost empty, as our knowledge at this point is very limited. As we move forward, we will fill it with anything that can help us reach our destination.
No matter how full the suitcase is, there's always room for more stuff.
The means of transport we have at our disposal are various, and we should use them at the right time depending on the stretch of road we are on.
These means within our reach are books, courses in academies or online, videos, films, private teachers, spending time somewhere where the language is spoken, finding a native boyfriend or girlfriend... We can use them separately or combine more than one, depending on where we are and taking our needs into account.
A very useful resource that we have at our disposal, although perhaps not at the beginning of our journey, is reading. With this, we can acquire several skills to put in our suitcase and therefore, advance more quickly.
Why does reading help us learn English?
Basically because it is an inexhaustible source of vocabulary and the correct use of grammar structures.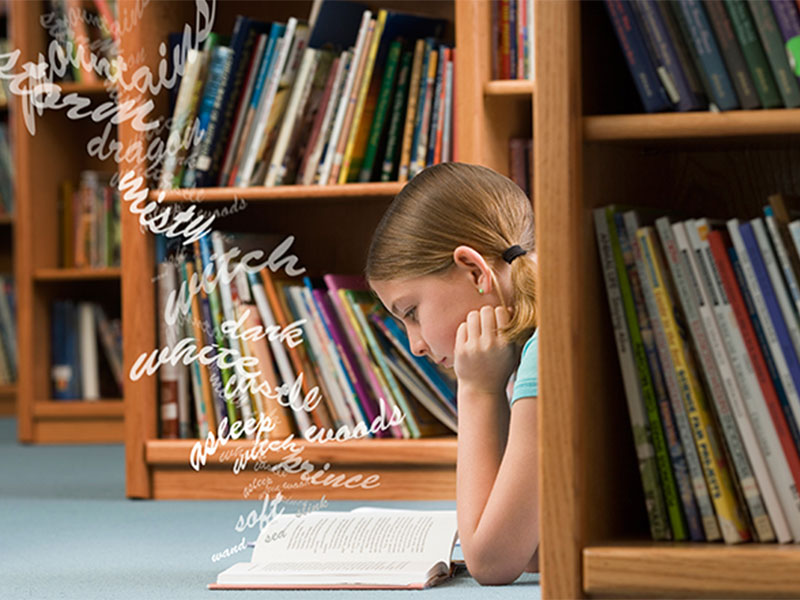 If we focus on vocabulary, reading gives us several advantages:
1. Specific meaning.
We know that in English one word can have multiple meanings. Generally we learn one or two, which are the most common ones, but through reading we can acquire others and most of the times without having to look up that word in the dictionary, since the context in which it is written, usually gives us enough information to understand its meaning. In addition, we see how it is used naturally in real English, that is, not translated from our language.
2. Different uses.
The same word can act as a noun, a verb, an adjective, or a part of a compound word. When we read a written text we can learn other uses of the same word and so expand our knowledge of it. In addition, it can be part of idiomatic expressions, very common in English and that sometimes do not have a logical translation in Spanish or that we say in a very different way, so we have an unbeatable perspective, which is that of a native English speaker.
3. Customized vocabulary.
Each text that we want to read will provide us with words related to it and they will be specific according to the topic they deal with. In a detective story we will learn words related to crime. If we read a recipe, we will become familiar, not only with vocabulary about food, but also with verbs about preparation and cooking, as well as kitchen utensils.
4. Phrasal verbs.
We know that one of the most complicated aspects of English are the phrasal vebs, that is, verbs that are accompanied by a preposition or an adverb, which modify the meaning of the verb. They are very common, are used continuously and therefore, are essential if we want to master this language. We often know their translation, but that does not mean that we use them correctly, since they have their rules and nuances that do not necessarily match our use in Spanish. A written text will give us good examples of how they are used and in what contexts.
5. Collocations.
By reading we can learn another characteristic of the English vocabulary, "collocations". They are combinations of two or more words that usually go together because they have been used this way repeatedly for a long time and to the natives it sounds more natural. For example, they "do an exam", they would not use the verb "make" which has the same meaning as "do". So, another advantage of learning by reading is that we will see many of these collocations in everyday situations.
If we focus on the grammar structures, it is clear that, unlike spoken English, where the grammar is not always used correctly, as it also happens with our mother tongue, in a book, this part is very carefully taken care of. In a text we will see more easily that very often, the way of structuring a sentence in English does not correspond to our language.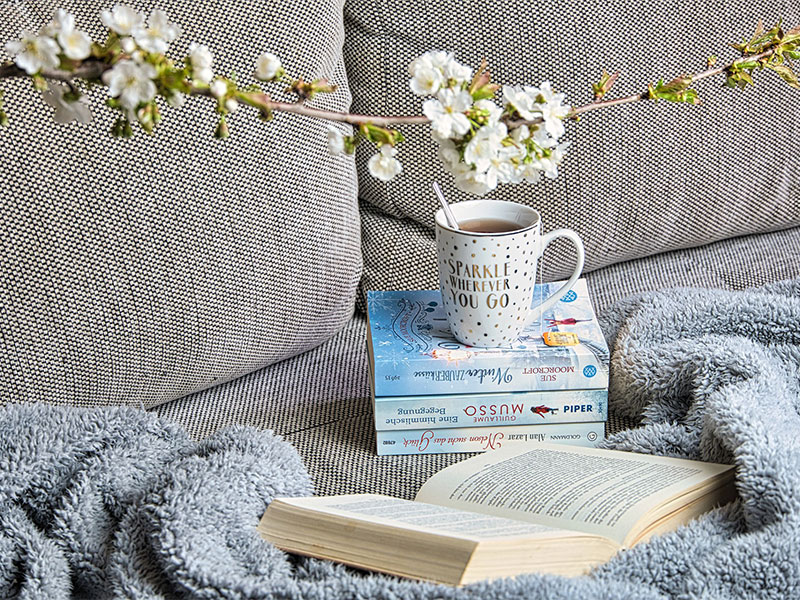 How do we approach reading?
Before we start, we have an advantage when we have a text written in English in front of us, we understand more than we think. When information is given to us through speech, we suddenly find ourselves with a flood of words in a row, pronounced in a different way from ours, which we have to process and translate in our minds just to realize that by the time we have deciphered the first sentence, the conversation is over.
On the contrary, when we read, we see the words and how they are linked to each other. We have time to process the information and put it into context. Normally, unless we start with a book of Shakespeare, when we approach a written text we do so with some previous knowledge, so that we will already understand a good part of what we are reading.
So, there are certain guidelines that we can follow in order to not only learn but also enjoy reading.
1. To get to the top you have to start from the bottom.
We must be aware of where we are on our learning path so that we can choose our readings wisely. If our level of English is basic and we intend to read an article on astrophysics or a Shakespeare novel, we will most likely have a good crash. We must be consistent with what we can and cannot read at the moment. If we start reading and more than half of what we are reading sounds Greek to us, we will become frustrated.
Let's start with short texts, comic books, maybe short novels, with a simple language, and as we improve our level, go for more ambitious goals. Obviously, those who already have a greater command of English will have more freedom of choice.
2. My list of favourites.
Once we have taken into account that our reading should be in accordance with our level of English, we move on to choose what we want to read. There are different options, that is, we should not limit our choices to only books. A reading can be a magazine article, a recipe, instructions for creating crafts, comics, travel reports... There are a variety of options to choose from.
Let's make our list of favourite readings, that is, those that, within our capabilities, are of interest to us. It is essential that learning English by reading is not incompatible with enjoying reading. If we read about what we like, we will be more interested and avoid boredom.
3. Dictionary. A double-edged sword.
Whatever we read, we will find words whose meanings we do not know, either because we have not studied them, or because, even if we know them, in the context in which they are found, they have a meaning that we did not know.
To help us understand what we are reading, we have a very useful tool, a dictionary, whether on paper or digital. It can be a double-edged sword though, if we don't use it properly. We should use it as little as possible, that is, only if the word in question does not allow us to understand the sentence, and the context is not enough to find out its meaning. If we have to stop every now and then to look up a word in the dictionary, we will get tired and stop reading. To avoid having to use the dictionary, there are books and comics that have a page in English and the same page translated into Spanish.
A good option is to read a book that we have already read in our language and therefore we already know what it is about, since that will also avoid overusing the dictionary.
4. You decide how you want to read.
There are different activities we can do while reading that can help us learn. We can make notes with the words we are interested in learning, read a chapter one day and read it again the next day to see if we can understand it better; we may want to make a summary of each chapter to practice our written English or use phrases from the text that have caught our attention to add to our vocabulary.
We can choose texts that have an audio version and that will be of great help to us to see how the words we are reading are pronounced. We recommend that you enter Lewolang, an online platform where they offer, among many other activities to learn English, a series of short readings on interesting topics, with audios made by native English speakers and also accompanied by the translation into Spanish.
Everyone decides in what way they want to read, at what pace, more or less carefully, for how long... There is no rule that determines how it should be done, in fact, if there were a rule, we would probably end up turning an activity that we like into something boring.
1 comment

Joseph jeyaraj nevins
says: