Shall we have a beer in an English pub?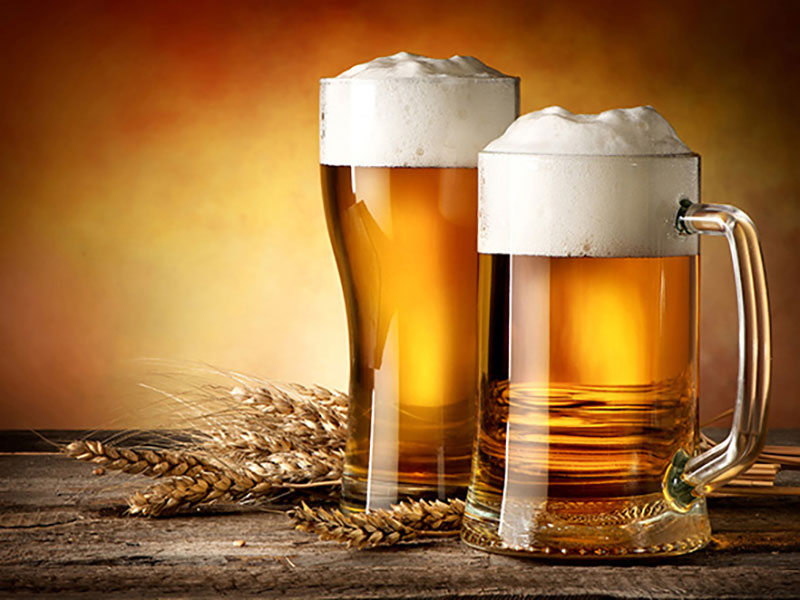 If you are planning to go on holiday to the UK this summer or any other time, it's almost "a must", as the English would say, to drop into one of these typical places called "pubs", and have a beer or any other drink we fancy.
Pubs started out as private houses where the owners opened part of their rooms to the public to sell drinks, that's why they were called "Public Houses". There seem to be over 60,000 pubs in the UK today.
These places form an important part of British people' lives, as there they can relax after work, meet friends, drink, eat and exchange daily gossip. In fact, there is a tradition called "after work" which consists of going to the pub for a couple of beers after work.
They often have a very country-like decoration, they are cosy and some of them have a fireplace, that is, they are designed to create a good atmosphere and to offer a warm place to the customers, something appreciated when you have such humid and rainy weather. Moreover, in some pubs there is live music and in many others, especially Irish ones, people sing spontaneously creating impromptu sing alongs to which anyone can join in.
A pub is a good place to meet new people and therefore to practice your English, so take the opportunity to strike up a conversation with native English speakers.
Things to keep in mind
We have to order our drink and/or food at the bar; they don't usually come to the table to ask what we want. Besides, you have to pay when you make your order.
It is not usual to leave a tip, but if we like the "bartender" or the "barmaid" and we want to give them a reward for the good service received, we can invite them for a drink by saying something like "Have a drink on me" or "Would you like a drink yourself?" We can also tell them to "keep the change".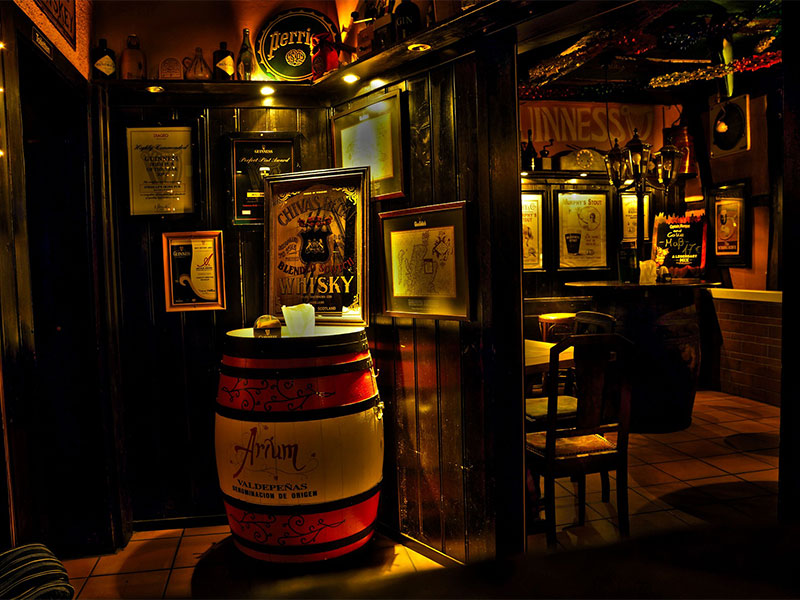 If you want to try typical food, look for a pub where they have a "Traditional Pub Grub" and ask what they recommend, if they have homemade food or something typical of the area.
You have to be at least 18 years old to order alcohol in a pub.
Most pubs close at 23:00 and usually announce it by ringing a bell and shouting "Last orders please!", this is known as "calling time". From that moment on, 30 minutes remain to finish the drinks and people usually leave around 23:30.
Apart from drinking and eating, you can play darts, cards, billiards or other board games, which you will have to ask the staff for. Some pubs also have slot machines, colloquially known as one-armed bandits. If you go to a pub with a group of friends, you usually order your drink in "rounds", and each round is paid for by a different person.
You must be very clear about what you want to drink, if it is a beer you must specify what brand and the quantity.
Beer Manual
Although you can order soft drinks, spirits, wine or cider, the most common drink is beer, and you have to know exactly which one you want because there are a lot of different brands.
The most popular English beer is "bitter", which is dark and served at room temperature. Then there is the "lager" which is lighter in colour and served cold, and finally the Guinness, a type of beer called "stout", which is very dark and has a thick, creamy head.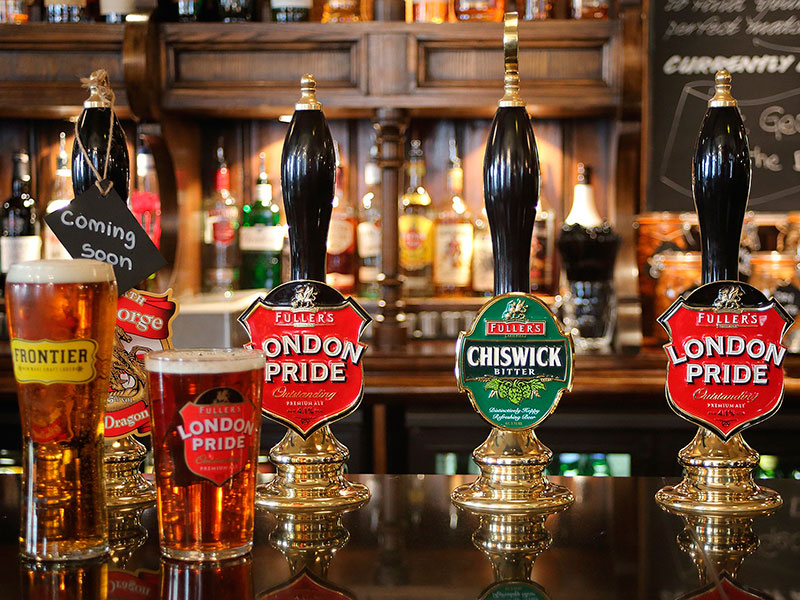 They also have local ales and imported beers: German, Belgian, French...
The beer can be served on tap/draught or bottled. You can order a pint (about 568ml), or a half pint if you want less quantity. If you are in a group and all of you are going to drink the same beer, it is cheaper to ask for a pitcher to share; it contains about 1,500ml of beer.
Useful phrases to use in a pub
Once we're in the pub, it's time to use English to communicate, so here are some useful phrases that will help you get around with some fluency. When we are at the bar, the barman may say something like: Are you being served?; Who's next?; What can I get you?; Draught or bottled?
Useful phrases we can use in a pub could be the following:
Whose round is it?
It's my round.
It's my treat / It's on me.
I'll get the drinks in.
What are you all having?
Can I have two half pints of Guinness, please?
I'll have a pint of John Smith's bitter.
Same again, please! / Another round!
I'd like a draught lager.
One for the road!
Cheers! Here's to us!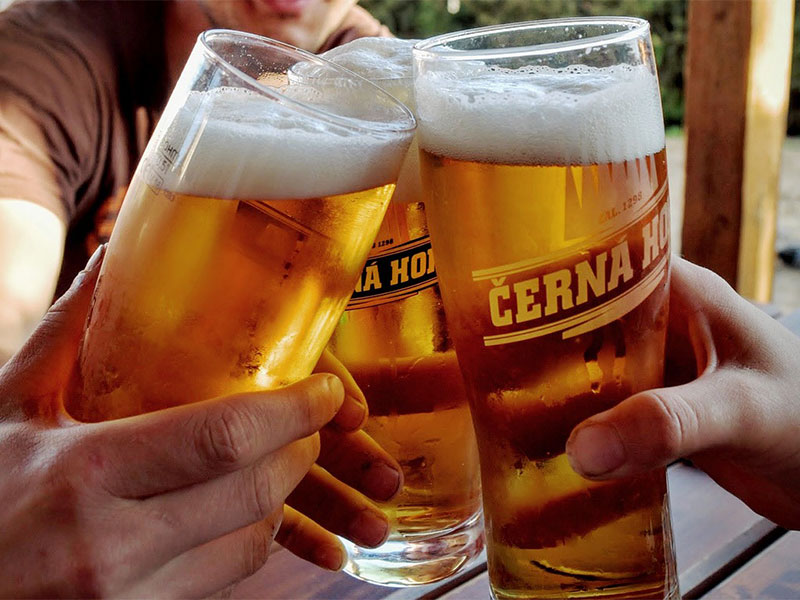 If you decide to go to Great Britain or Ireland this holiday, it is highly recommended to go to a pub and enjoy the atmosphere while you drink a beer or other beverages in the company of your fellow travellers and if you can, try to make new friends.