Music trip with the verb get in the suitcase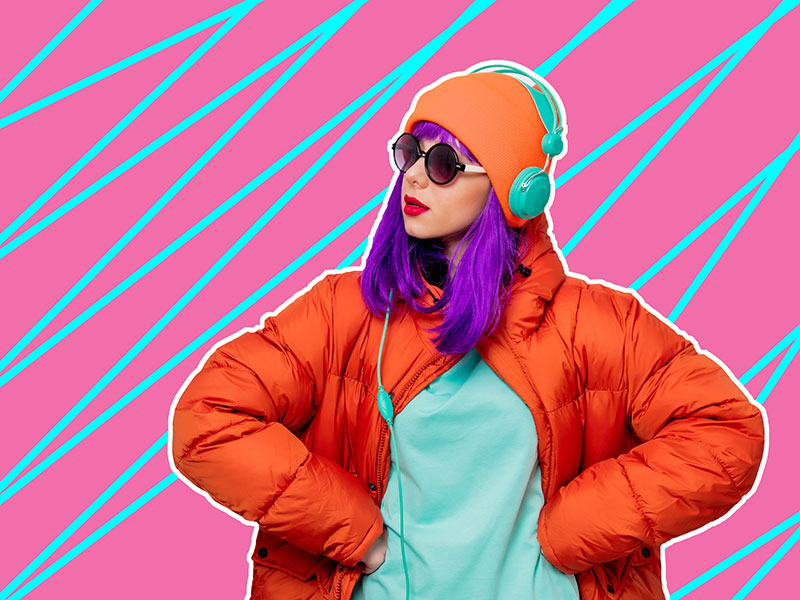 The verb get is one of the most used in English, it has several meanings and it is very colloquial. It replaces many other verbs and it is advisable to know some of their meanings in order to be able to speak as a native. In fact, this verb is used in countless songs, so we will know the uses of the verb get through them.
1. Conseguir, obtener
A pot of gold, a judas kiss. I got what I wanted.
I paid every cost; I'd give it all back to get back what I lost...
"A teardrop to the sea". Bon Jovi.
2. Comprar
Get tickets while you can, for the one night only, one and only Mary Poppins!
What an honour it is to have you join us this evening...
"The Royal Doulton Music Hall". Different artists.
3. Regalar
Just what I wanted for Christmas, I got what I wanted this year
I got an Abercrombie blazer with a thin pinstripe...
"Just what I wanted for Christmas". Bing Crosby.
4. Recibir
Did you get my message, the one I left while I was trying to convince everything
that I meant in a minute or less when I called to confess...
"Did you get my message?" Jason Mraz.
5. Llegar
It's been a hard day's night, I shuld be sleeping like a log.
But when I get home to you, I'll find the things that you do...
"A hard day's night" The Beatles.
6. Traer
Well I run when I walk and my tongue doesn't talk
and I can't even think, someone get me a drink...
"Love is a wonderful thing". Nick Nolan.
7. Entender
I don't get it, I really don't get it.
I try to walk away but my feet won't let me...
"Love you anyway". Boyzone.
8. Coger
Had to get the train from Postdamer Platz
You never knew that, that I could do that...
"Where are we now?" David Bowie.
Get is also part of many colloquial expressions in English. Here are some of them:
1. Come and get (venir a buscar / venir a por)
If you want it you can have it, you can have it
if you want it, if you want it, come and get it...
"If you want it". Take that.
2. Get down to business (ponerse manos a la obra)
I was banging with a gabg of instrumentals.
Got the pens and pencils, got down to business...
"What's the difference". Eminem.
3. Get going (irse)
Light on the window says we should get going.
One more dance and we'll be on our way...
"In the meantime". King.
4. Get started (empezar)
I'm comin' up so you better get this party started.
I'm comin' up so you better get this party started...
"Get the party started". Pink.
5. Get the door (abrir/atender la puerta)
I hate it when a guy doesn't get the door
even when I told him yesterday and the day before...
"The best damn thing" Avril Lavigne.
6. What gets me (lo que me molesta)
oh what gets me the most is you don't even know
that you are, you are, you are the star of the show...
"Star of the show". Thomas Rhett.
7. Get a life (métete en tus asuntos)
So while we're still alive, why don't we live our lives
and anyone that tells you different, tell them get a life...
"Hi". Ian Maverick.
8. Get real (Sé realista)
Don't be ridiculous, I'm not. Get real! You better get real!
You lnow the deal, he told me he loves me and that I'm just his forever...
"It isn't, it wasn't, it ain't never gonna be" Aretha Franklin and Whitney Houston.
These are some of the many uses of the English verb get. We hope the trip has been entertaining. We suggest that you listen to the songs and try to find the extracts that we have given as an example.
If you know more uses, meanings or expressions with the verb get, put them in the comments.