How to write an informal email in English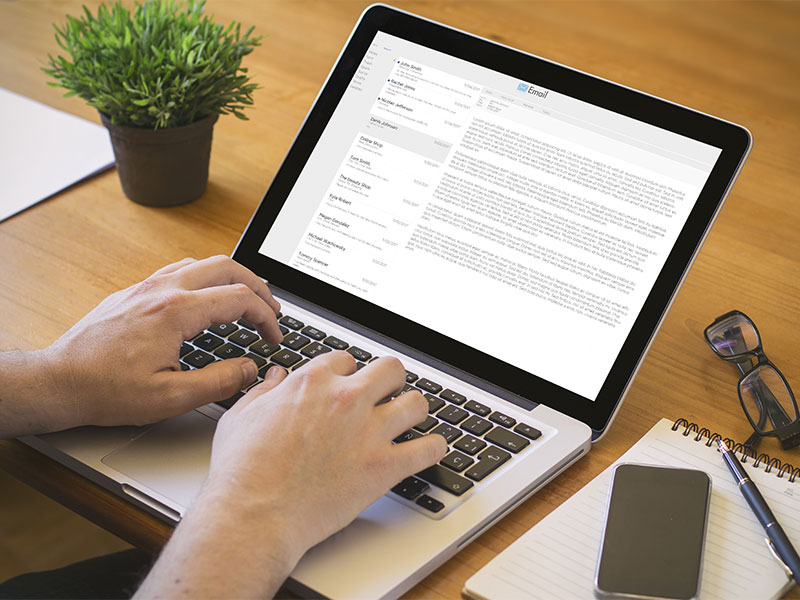 It is not difficult to write an email in English to a friend when we already have a certain level of English, as the language we use has no restrictions, ie we can write using the same colloquial language that we use when we speak.
However, if what we want is to sit an official examination such as the FCE, PET..., then it is advisable to take into account some aspects of this type of writing.
Some of the purposes or reasons why we are asked to write an informal email are: give news, ask or give information, ask or give suggestions. They can give you a reference letter or email which you will have to respond to, or you can be asked to tell a friend about an event such as your town's Festival, a concert you went to... They can also give you an advertisement of an activity, with notes to ask for information.
In short, whatever the task, the most important thing is to answer or talk about all we are asked, because if we only answer a part, it penalizes.
What is the structure of an informal email?
First of all we must say that the language will be informal, with phrasal verbs and colloquial expressions. In addition, the contracted form of the verbs (I'm, she's, they've...) will be used.
The structure of an informal email is as follows:
1. Greeting.
It is used to greet the person to whom the email is addressed. We can use options such as: Dear "Eve", Hi, "Eve", Hello "Eve".
2. Introduction.
It basically explains why we contact our friend. We can use different phrases to start our introduction, such as: "How are you?", "How's it going?", "How are things?", "It's great to hear from you", "Long time, no see!", "Sorry I haven't written for ages", "Thanks for...", "I hope you're well". There are many options to choose from.
Once the introduction is done we explain the reason for our email. It can be an invitation, an apology, to give a piece of news, to ask for a favour...
3. Body.
In this section we will answer all the questions or requirements that we have been asked to do. Each different idea or topic will be placed in different paragraphs. Depending on the purpose of the email, we may use different phrases.
If we want to give some news we can say: "Listen, did I tell you about...", "You'll never believe what…", "Just wanted to let you know that…", "By the way, did you know that…?".
If we want to apologize, we could say, "I'm really sorry that...", "I didn't mean to...", "Just wanted to apologise for...".
For invitations we can use phrases such as: "Thanks a lot for your invitation...", "We're having a party, would you like to join us?", "Are you doing anything next...?" "Do you feel like....?".
For requests we can say: "I was wondering if you could do me a favor.", "You don't mind..., do you?", "Could I ask you...?".
If we want to make suggestions we can say: "Why don't you...?", "How about...?", "You really should...", "If you like we can...".
4. Closing Paragraph.
It is used to say goodbye and ask for an answer to our mail. We can use phrases like: "I'd better get going", "I gotta go now", "Drop me a line soon", "Write back soon"...
We will end the email with one of the following formulas: "Love", "lots of love", "take care", "best wishes".
If you want to know how to write a formal letter or an opinion essay in English look at our articles.