Are you looking for an effective English course?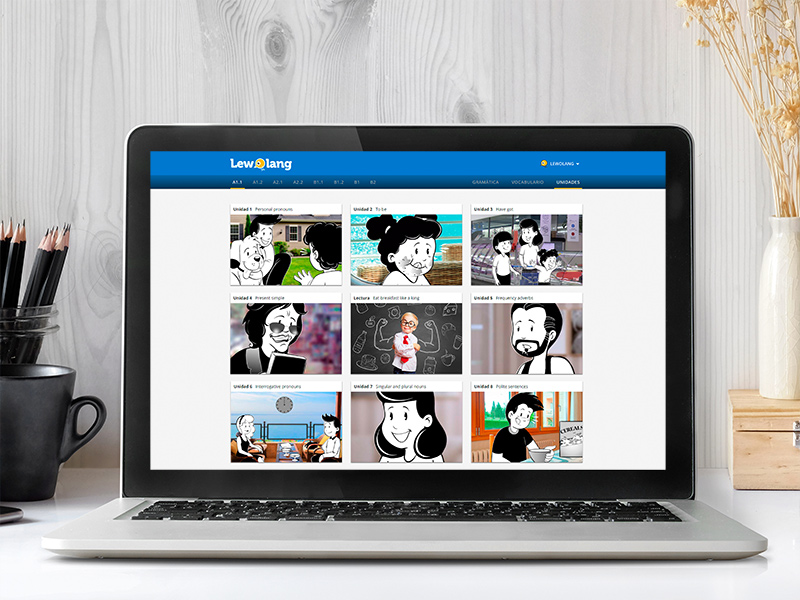 An English course is effective when once finished we have achieved what we wanted, which is usually to learn to speak English. What other reason would there be for taking an English course? Well, there may be other reasons, such as: reviewing to pass an exam at school or institute, getting an official qualification (FCE, CAE ...), or perhaps you have a good knowledge of the grammar part and are interested in practicing only the speaking part. Whatever your needs may be, the English course should be adapted to them.
A good English course will give you the ability to listen to a conversation or read a text in English and be able to understand it. It should also give you the tools you need to be able to make phrases that you will use when speaking and also when writing, be it in emails, letters, articles... Finally, you should be able to practice what you have learned by speaking a lot in English.
Another important thing to bear in mind is that the course is the right one for your level: basic, beginner, pre-intermediate, intermediate, upper-intermediate or advanced. A level lower than the one we have can be discouraging or boring and therefore, we will not be taking advantage of the course. On the other hand, a level higher than the one we have can create frustration and we might probably want to drop out of the course. So, it is necessary to do a level test that tells you which option is best for you.
An English course must be flexible to be effective and that is where we have to decide whether we want to do an English course in a language school or it is better to do an online course. Both options are good and it will depend on what each person is looking for. In a language school you have a teacher who guides you, other students you can practice with and different resources that will help you learn the English language in a fun way. An online course allows you to study English at any time, without leaving home and for as long as you want, you decide.
If you prefer to do an online course, you can try lewolang, where you will learn English according to your needs and whatever your level might be. The course is for people who want to work on all aspects of English (vocabulary, grammar, listening, writing, reading and speaking), but it is also for people who only want to improve one or some of those aspects. For those who need to reinforce the grammar, for example to pass an exam, lewolang gives you straightforward explanations, with example phrases that often go along with very cool drawings that help you understand it all much better. In addition, you can practice through exercises that you will be able to do either in writing or in speaking because it has a voice recognition system that allows you to check if your pronunciation is correct and therefore improve it. All the vocabulary and phrases you'll find in this course are pronounced by English people, so you'll work on the pronunciation and the listening and comprehension part. In lewolang, you'll also find dialogues that combine vocabulary, phrases and everyday expressions that English people use and can't be translated literally. All this is guided by a tutor who will resolve all your doubts and accompany you in your learning.
Remember that an English course can be very good, but if you want to learn you must put effort and time in it. If you know other ways of learning English that have worked well for you, don't hesitate to include them in your comments.