Tips for learning English from home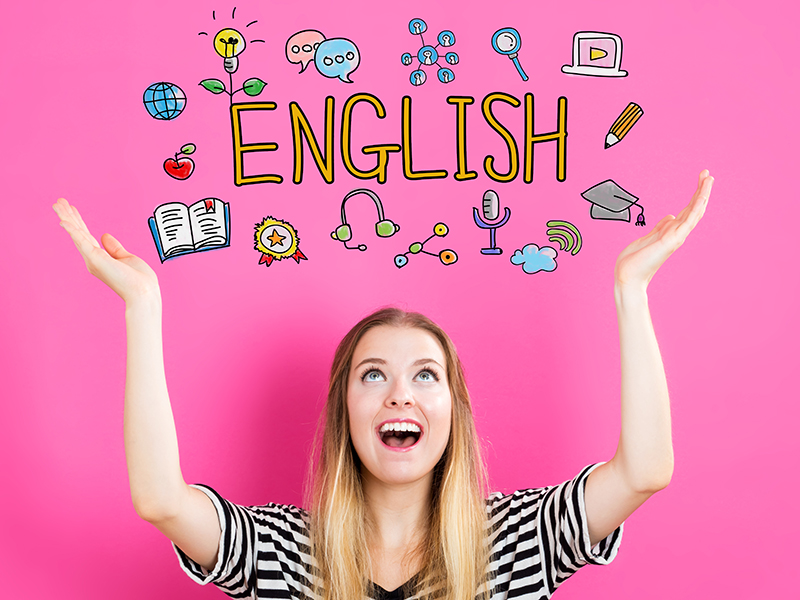 If you are reading this article is because you must be interested in learning English. And it is not surprising, more and more people are becoming aware of the need and the advantages of mastering the English language. Such is the case that on the Internet you can find a great number of resources, online courses and websites that claim to have a miracle solution for you to learn easily and effortlessly. We are sorry to disappoint you but learning a new language is a long process; acquiring the basics, the fluency and enriching the vocabulary is something that needs time and dedication. However, learning English shouldn't be an arduous job, let alone impossible. It can be learned in a pleasant and enjoyable way.
Here is a set of strategies with very practical ideas to learn it:
FOLLOW A SERIES IN ENGLISH WITH SUBTITLES


Set yourself the goal of watching films and series in English, start by choosing one that you find exciting and if necessary, put subtitles in English. Don't cheat by using Spanish! At first it may seem complicated but you will see that as you do this exercise you will not only improve but you will also learn to listen and understand the language better. Nowadays there are platforms like Netflix, HBO, Ororo... that allow you to see the series in VO and with subtitles.

READ BOOKS IN ENGLISH


Are you a fun of Agatha Christie's crime novels or do you prefer Jane Austen's romantic versions? Whatever your preferences are, pick up a book you like and read it in English. You can do it in your free time, on the beach, waiting for the train in the underground, on the bus, during your breaks at school or work..., devote a few minutes of your day to it and don't get frustrated if you don't understand some words in English. You don't need to look up all the translations, just try to extract the meaning by the context.

FOLLOW ENGLISH SPEAKING YOUTUBERS ON A TOPIC YOU ARE INTERESTED IN


The YouTube phenomenon has come to stay and it is easy to find a lot of youtubers who tell personal experiences about their travels, makeup, food, lifestyle... What cookery lover doesn't know Byron Talbott? Or if you are interested in travelling somewhere you will have taken a look at the Hey Nadine channel... If you are interested in a topic look for English youtubers and listen to their videos. If you can't understand a film, well don't get frustrated! The more videos you watch, the more you will be able to understand what they say. By the way, do you know that there are also youtubers who teach English? Have a look at "Amigos Ingleses" or "English with Lucy"... You will see that they are fantastic.

SPEAK IN ENGLISH


If you are lucky enough to be able to exchange conversation with natives from other countries, congratulations! It's an excellent way to practice pronunciation. If not, nothing happens, not everyone is lucky enough to have someone close to them whose mother tongue is English. In any case, practice is essential and although it may seem difficult, it is a vital step for learning. Speaking and checking if the pronunciation is correct can be done through English classes either individually or in language schools, classes through Skype, stays abroad ... If paying for an English course is beyond your means, there is also another method, an online English course. We recommend lewolang where you can practise pronunciation while consolidating your grammar and increasing your vocabulary.

Here we tell you about some of its characteristics:

Listen to English from native speakers.
Practice English nonstop with the voice recognition system.
Speak out loud and the machine will automatically correct you.
As you can see, all the above tips are routine activities, the intention is to integrate small exercises in our daily life and associate learning English with ludic activities or interesting exercises rather than only theoretical.
We hope all that has been useful to you and if you can think of other types of activities, do not hesitate to share them in the comments.