Latest news from LEWOLANG.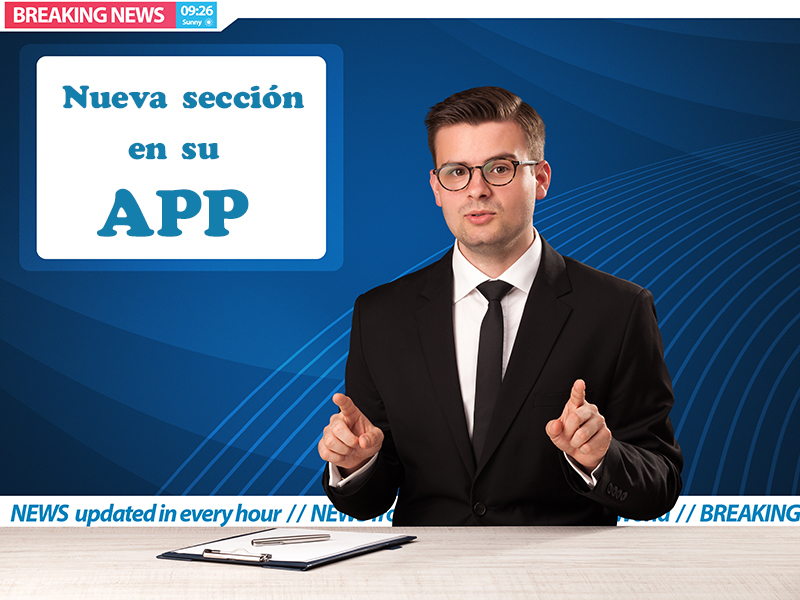 For those of you who don't know us yet, LEWOLANG is an online platform for learning English that has its own method based on two fundamental pillars: listening and speaking.
Based on these two pillars, the platform offers a series of resources arranged in three levels (beginner, intermediate and advanced). Each level consists of 40 units in which a series of vocabulary words and a specific grammar point are studied.
The vocabulary is reinforced with a picture and a sentence that gives context and can be listened to in order to know its pronunciation, as it is voiced by native English speakers.
The grammar is explained clearly and concisely, with many examples and a final section summarising the topic in a schematic way. The exercises are shown in short dialogues accompanied by illustrations which help to put the grammatical structures into context.
The platform has a voice recognition system that allows the user to speak to the machine. This system detects what has been spoken and establishes whether it has been pronounced correctly or not, i.e. whether the computer has understood what the user has said. In addition, the user can compare himself or herself with the original so that he or she can determine what has been mispronounced and rectify. It is like having a teacher at your side who instantly corrects your mistakes.
There are also interesting readings on a variety of topics, which can be read and listened to, providing practice in listening and reading comprehension, as well as amusing and entertaining dialogues that reinforce the vocabulary and grammatical structures that have previously been worked on.
Expansion of our APP
You already know that we recently launched a FREE English learning APP to make it affordable and accessible to everyone. For those of you who haven't tried it yet, don't hesitate to download it from GOOGLE PLAY and APP STORE.
At the moment, our APP consists of four sections: Units, Phrasal verbs, collocations and readings, covering the important points you need to learn English.
However, at Lewolang we have realised that there is another very important point for any student or person who wants to learn English, the IRREGULAR VERBS. Those of you who are studying in high schools or colleges will already know what we are talking about.
Irregular verbs are those whose past and past participle have a specific form and have to be learnt by heart. There is a list of three forms: infinitive, past and past participle, which is the one you have to memorise.
To make learning these verbs easier, we have created a new section in our APP with easy and effective exercises. In addition, each verb has a card with an image, the translation, its definition and an audio where the three forms of the verb are pronounced.
We strongly believe that this new section will be a very useful tool for learning and memorising these verbs.
At Lewolang we continue to strive to achieve the objective for which we started this project, which is that all Spanish speakers should be able to learn and speak English. For this we have opted for a Fremium model, which allows the student to have access to all the content free of charge but with advertising. However, if you wish to remove the advertising, you only have to subscribe to one of our Premium Plans. This ensures that no one is excluded from learning English due to lack of resources.